HOME
Preschool Homeschooling
Seasonal Themes
Preschool Skills
Preschool Activities
HOME
Preschool Homeschooling
Seasonal Themes
Preschool Skills
Preschool Activities
The Right Way to Write Numbers
The Right Way to Write Numbers worksheets contain patterns, teaching tips plus the numbers 1-10 to trace and copy.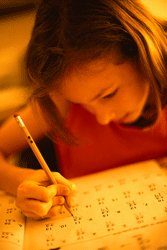 This book is intended to help children to learn to write numbers.
Remember that in the early years you can do more harm than good if you burden your child with too much handwriting in one session, so keep practice sessions short.
However, it is of the utmost importance to require careful work and neatness each and every time. To ensure this, rather get your child to write 3 very neat numbers, rather than a whole row or a whole page of sloppy writing
Before you start, read the article Don't Start Too Early on the Worksheets page of this site, where you will find free printable alphabet worksheets to download too.
Here are more Free Printable Worksheets , containing links to printable, illustrated Bible memory verses, Bible coloring pages, alphabet worksheets and more!
To download the free book The Right Way to Write Numbers click on the image below.
You will need to have installed Adobe Reader , which is free and will open in a new window.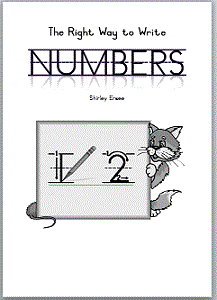 More Free Printable Preschool Worksheets

Coloring & Writing Left-handed
This article has essential tips for teaching left-handed children to color and write correctly from the start to prevent having to rectify bad writing habits later.



Free Printable Preschool Worksheets
This page lists various free printable alphabet pages, writing patterns, numbers, printable math activities, coloring pages, Bible memory verses and more!


This is a list of free printable bible coloring pictures to use along with children's Bible stories and children's Bible lessons.


Preschool Writing Patterns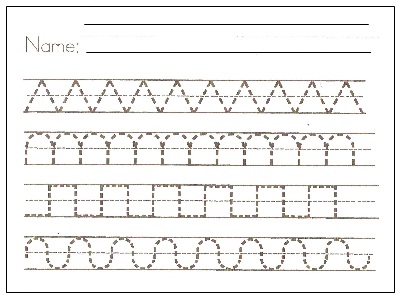 Preschool Writing Worksheets A-Z for Beginners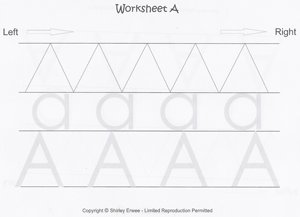 ---