HOME
Preschool Homeschooling
Seasonal Themes
Preschool Skills
Preschool Activities
Activities for Visual Perception
Visual perception refers to information that is perceived through the eyes. In preschool children this perception is still developing, and will continue to develop right through primary school.
Although most children develop the ability to focus visually and to make fine discriminations in visual images as they grow, some children will take longer to develop these skills and may need some additional help, or additional practice.
Good visual perception is an important skill, especially for school success. Children need to good visual perception to discriminate well, copy text accurately, develop visual memory of things observed, develop good eye-hand co-ordination and integrate visual information while using other senses in order to perform tasks like recognising the source of a sound etc.
Visual perception is a complex process. It includes: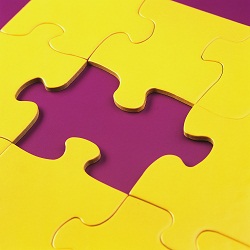 colour perception and colour constancy - the ability to distinguish different colours and to recognise different shades of colour and light intensities.
shape perception and shape constancy - the ability to recognise shapes and to recognise a shape regardless of size, colour or the angle from which it is viewed.
spatial relations - interpreting the position of one object in relation to others.
visual analysis and synthesis - the ability to differentiate between parts and whole objects e.g. letters that make up words.
visual closure - the ability to complete an incomplete image e.g. a dot-to-dot picture or a puzzle.
visual conceptualizing - making pictures in the mind based on observations, experiences and data.
visual discrimination - interpreting differences between objects observed e.g. b versus d
visual figure-ground distinction - focusing on important impressions amidst many, e.g. selecting a blue pencil among many or focusing on a particular word among others
visual memory - the ability to store and recall information perceived with the eyes either spatial e.g. remembering where an object is situated, or sequential, e.g. remembering a phone number
visual pattern-following - recognizing and repeating a visual pattern.
visual sequence - observing images in a realistic order

These are all skills which can be developed and improved with practice, until they become skills that are performed almost effortlessly.




Learning Hardware - Toys for Early Child Development
A selection of well-chosen toys and games will help to create a 'learning environment' in your home. Your children will develop skills they need while playing! Use this as a wishlist for gifts for birthdays.
Developing Visual Perception

Children need to learn to improve their weak areas to an acceptable standard, compensate for them where necessary while focusing on, developing and enjoying our strengths and talents.

No one is good at everything. The object of these stimulating activities, is to help your child develop each area to her unique potential, not to over-stimulate or try and develop super-kids!

Use these activities to develop visual perception. They are aimed at 3-5 year olds, but since this is a wide range, you should adapt them according to your child's proficiency.


1. Make a scrap book with a page for each colour. Let your child cut out pictures of objects of various shades from old magazines and paste them on the appropriate pages.

2. Discuss and draw various shapes for your child to identify. Look for objects of similar shapes in your environment. Try these Preschool Shapes Activities.

3. Using construction blocks, press a few together and ask your child to copy the colour sequence.

4. While looking at a picture in a story book, say, "I see something that is blue, brown and red." Ask your child to identify what you are looking at.

5. Draw an incomplete figure and ask your child to complete it. Adapt your drawing to match her ability.

6. Find a picture book with 'busy' pictures. Ask your child to look at the picture for a while, then close the book and tell you about the picture.

7. Talk about the use of colours in society - red fire trucks, warning signs and danger signs, colours of police vehicles, ambulances, traffic lights etc.

8. Let your child complete dot-to-dot pictures.

9. Let your child match socks while you sort and fold your clean laundry.

10. Place five small objects on a table in front of your child. Ask her to look away while you remove one and replace it with another object. She must tell you which one you removed.



Subscribe today ...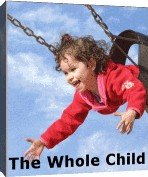 Subscribe today to
THE WHOLE CHILD
, a free e-zine packed with age-appropriate preschool activities to stimulate your children in a variety of ways, plus useful tips and info for YOU, delivered regularly to your inbox.
In just a few minutes, doing one easy activity a day, you can have fun and interact your children in a way that will stimulate their all-round growth and development.


When you sign up, you will receive ideas and tips for:


Click on the links above for more information describing and explaining the importance of these activities, as well as some samples of the kinds of free preschool activities you can expect in THE WHOLE CHILD e-zine.

You can read Back Issues here.


THE WHOLE CHILD e-zine will be mailed out soon, so sign up for free preschool activities today by completing the form above.


---