HOME
Preschool Homeschooling
Seasonal Themes
Preschool Skills
Preschool Activities
Share Preschool Ideas
Be inspired by others or share preschool ideas that work for others to enjoy.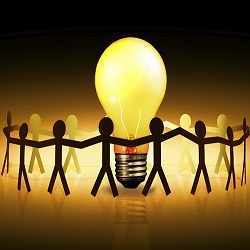 Every day thousands of visitors browse this preschool activities site, looking for new ideas and inspiration to stimulate their children.
You are invited to help build up wealth of useful content by sharing your ideas using the appropriate forms on the pages listed below.
If there doesn't seem to be a specific category for the preschool ideas you have to share or the activity that you have done, then use the form at the bottom of the page.
Perhaps you have a great idea for a playground activity, a climbing activity, a shopping game or something that doesn't fit into the neat categories like crafts, themes or science activities.
Don't worry about the category - just upload a suitable photo or two and describe your activity in about 10 - 15 sentences. (250 words or more would actually be ideal, if you can).
We look forward to have you share preschool ideas with the rest of us!

Get kids craft ideas submitted by other visitors to this site or upload a photograph and share your easy kids' craft activities too!

Find Preschool Theme Ideas that work or share yours along with a photo and receive a free Ocean Theme Lapbook project pack to thank you.

Share Easy Science Experiments
Use these tried and tested preschool science activities or upload a photo and share what you and YOUR kids have been discovering with us all.

Share Around the World Preschool Theme Ideas
Pick a country from around the world, study its flag, food, map and other interesting facts. Find a picture book story to go along with it, an art activity and voila! you have a fun theme. Check if your country is featured in our growing Around the World Theme
Share Preschool Ideas Form
Have A Good Preschool Idea to Share?
Perhaps you have an activity to develop certain preschool skills, or to encourage art or music appreciation, concentration or listening skills.

Whatever the category, share your idea here along with a good, clear photo, to show it, if you can.

NOTE: Submissions that are too short, (less than about 10 sentences) may not be published, so give a good explanation. It can rather be edited and shortened if it is too long! 250 words, or more, is the ideal length!
Preschool Ideas Submitted by Others
Click below to see contributions from other visitors to this page...

Hands-On Boys

Hi, I've three boys of which two are 'doing school'. Having taken note of what insect, animal they last had in their hands, I used it as a spring board …
Dad's Night

Fun with Fathers Every year we have a day to celebrate Dads and Granddads. Last year we came up with an idea to have our preschoolers and their …
---