HOME
Preschool Homeschooling
Seasonal Themes
Preschool Skills
Preschool Activities
Seasons Activity
Create a poster of the four seasons using this easy preschool seasons activity.
Four Seasons Poster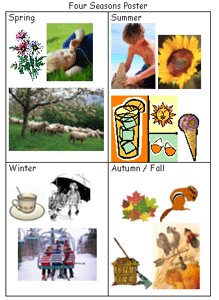 You will need:

Poster or card
felt-tipped markers or crayons
scissors
glue


Method

1. Divide the card into 4 quarters using the markers.
2. Write the names of the seasons in each quarter, in the correct sequence.
3. Discuss the four seasons with your children. Talk about what happens in each season, how the weather changes, the activities people enjoy, the clothing they wear and the food or beverages they enjoy in each season.
4. Let them draw or cut and paste pictures that are appropriate for each season.


Variations

You could make an A4 page for each season instead of a poster. This could be stored in a book or binder more easily.



Seasons Quotes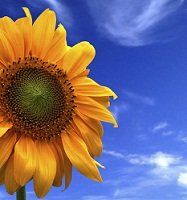 Snowy, Flowy, Blowy,
Showery, Flowery, Bowery,
Hoppy, Croppy, Droppy,
Breezy, Sneezy, Freezy.

~ George Ellis, The Twelve Months
There is no season such delight can bring,
As summer, autumn, winter, and the spring.

~ William Browne
Winter is an etching, spring a watercolor, summer an oil painting and autumn a mosaic of them all.

~ Stanley Horowitz
To be interested in the changing seasons is a happier state of mind than to be hopelessly in love with spring.

~ George Santayana
More Seasons Activity Ideas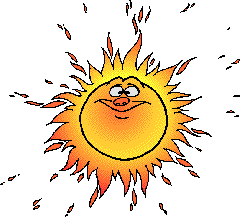 Back to Four Seasons Theme

Create a tree collage showing a tree in each season of the year - blossoms in springtime, leaves and fruit in summer, colored leaves in the fall, and snow in winter.

Fall Preschool Theme
Celebrate the autumn / fall season with fall preschool crafts, free printables, poems and nursery rhymes about this season, sensory activities, recipes and free fall clipart.

Winter preschool crafts, a snow ice-cream recipe, free printables, winter theme nursery ryhmes and free winter clipart.
---