HOME
Preschool Homeschooling
Seasonal Themes
Preschool Skills
Preschool Activities
School Maturity
School readiness and school maturity are two different yet related concepts. It is important for parents and caregivers to understand the distinction between the two.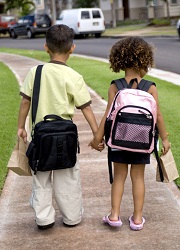 School Maturity is a term used to denote a biological growing process in a child's development, including both physical and mental maturity.
Maturation is when the child is ready for formal instruction in reading, writing and numeracy (math).
Children usually reach this kind of maturity by about the age of 6, although some may be ready at 5 and others only at age 8. This is not something that can be taught or forced to happen.
A child is school mature when she has developed physically in certain ways:
Her head is smaller in proportion to her body than it used to be.
Her arms are longer and slimmer.
She has less layers of fat and her muscles can be seen more clearly.
She is healthy.
She can co-ordinate her hand and eye movements e.g. copy and draw a pattern.
She shows dominance i.e. she is either left-handed or right-handed.
She knows certain basic concepts e.g. colours, shapes, numbers to 6.
She can touch her left ear by putting her right hand over her head.

Physical development could be slowed down by illness, injury or inherited genetic problems. Children with any of these problems, will only be ready for school at a later stage, once they have developed in all the areas required for School Readiness.

Even school maturity is no guarantee that a child will enjoy success at school. A particular individual might not adjust to the demands of the formal teaching environment.

Even if a child is intellectually and physically mature enough to attend school, if she feels insecure in any way, she will not realize her potential. This is why School Readiness is also important and must be taken into account.




Subscribe today ...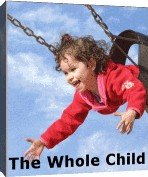 Subscribe today to
THE WHOLE CHILD
, a free e-zine packed with age-appropriate preschool activities to stimulate your children in a variety of ways, plus useful tips and info for YOU, delivered regularly to your inbox.
In just a few minutes, doing one easy activity a day, you can have fun and interact your children in a way that will stimulate their all-round growth and development.


When you sign up, you will receive ideas and tips for:


Click on the links above for more information describing and explaining the importance of these activities, as well as some samples of the kinds of free preschool activities you can expect in THE WHOLE CHILD e-zine.

You can read Back Issues here.


THE WHOLE CHILD e-zine will be mailed out soon, so sign up for free preschool activities today by completing the form above.


---