HOME
Preschool Homeschooling
Seasonal Themes
Preschool Skills
Preschool Activities
Nursery Rhymes and Preschool Songs
Find the lyrics to all kind of nursery rhymes and preshool songs, arranged into categories - action, counting, bedtime, fingerplays and an A-Z list.
Memorization is said to be one of the two essential ingredients for building up a rich store of complicated and sophisticated language in a child's brain - a store which is crucial in order for a child to become a good communicator later in life.
Once your children know a few verses, you will find them repeating them spontaneously and all you will need to do is expand their repertoire.
You could begin or end the day with a song from a preschool nursery song CD. Very often we sing while clearing up after breakfast or doing chores - its fun!

The Benefits of Preschool Songs and Nursery Rhymes
Find out why seeming nonsense verses about fanciful characters offer many benefits to children and opportunities to learn key skills for effective communication and success in adult life. Also read why memorization is an essential Preschool Language Activity

A preschool programme with nursery rhymes to learn each week, as well as a list of recommended, quality children's stories to read aloud together as you and your children adventure through the alphabet, one letter per week.
All the hard work is done for you, just open up the book and start building your child's communication skills for life!
Click here for more details: ABC Fun & 1-2-3
Nursery Rhyme Lists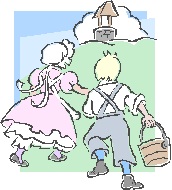 Nursery Rhyme Games, Actions Songs, Tongue Twisters and Rhythm Activities
Playing games with words rhyme helps phonics skills for reading. Performing actions to preschool songs develops gross motor skills and rhythm.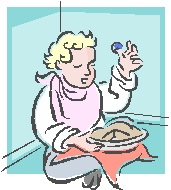 Fingerplays aren't just fun to do, they also help children manipulate the muscles of the hand and develop their fine motor skills, which are required for school readiness.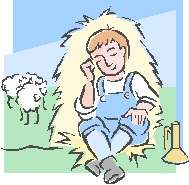 Preschool songs that involve counting are a fun way to re-inforce numbers and preschool math skills - concepts, like counting, time, measurement, position, volume, temperature etc...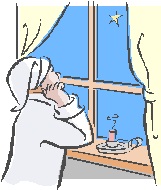 Bedtime Nursery Rhymes and Teatime Preschool Songs
Integrate preschool songs throughout your day with these verses for special times of the day.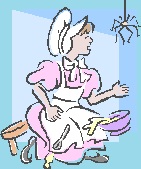 A list of favorite classic and traditional nursery songs and verses to build a rich cultural heritage. The colourful characters and vivid language have fascinated children for centuries.

Fall / Autumn Songs and Nursery Rhyme Activities
Add these fall preschool nursery tunes with free printable activities to your fall preschool theme.



Teach your kids some of these easy winter preschool songs and verses during your winter preschool theme.


---