HOME
Preschool Homeschooling
Seasonal Themes
Preschool Skills
Preschool Activities
Re-education to survive THRIVE in the 21st century
Most of us have been raised in an education system that told us to get a good education, so we could get a good job and then we'd be financially secure, but has your bank manager ever asked for your diploma or your school report card?
No, he wants to see your financial achievements!
The reality of the 21st century is that jobs don't last a lifetime and with the current economic slump, more and more people are losing theirs.
What we were taught, no longer applies! Academic qualifications are no guarantee of financial success!


...so you need to get a grip on your own financial future.



I have a 4 year university degree, but a few years ago, I realized I knew very little about finances! That's when, I began what I now call my
RE-EDUCATION

Unfortunately, most high school and college courses still don't give us the financial skills we need, which is why I believe that to survive THRIVE in the Information Age, we have to re-educate ourselves - and then our kids too!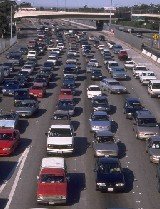 The good news it that in this new era, for those who are willing to learn how to tap into the Internet, there's a good living to be made.

We just need to learn how to profit from the thousands of visitors that pass by on the Information Highway each day.

We need an e-business!

...but we also need some coaching!





Enter Sitesell Self-Study
Sitesell Inc. have studied how business on the Internet works and they have now developed a self-study course that has proven its success.

There are already over 40 000 site owners that have succeeded using their Site Build It! product - and as you probably know by now, I am one of them!
My preschool site is listed among the top 1% of sites on the Net, on their Results page.
I am no internet genius. My day job is being a homeschooling mother to six children, from tots to teens!
I don't have time for complicated technical stuff - I just followed the Site Build It! road map, step-by-step and I get monthly checks in the mail, earned on my web site.
Now, thanks to technology, SBI brings online business education right to you!
You can 'graduate' with your own business!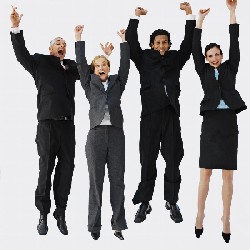 All you have to do to join the
40 000 successful SBI web entrepreneurs is to sign up for SBI, study their Action Guide and put it into practice. You will end up not with another useless certificate, but instead with an income earning e-business.

SBI teaches you how to start and build a profitable online enterprise based on a topic you know and love.

As they say, "We all know something about something!"

It could be kids, education, sport, a hobby, a past job, relationships, a health issue or any other life experience.

You can be sure that, in this Age of Information, there will be other people who can learn from you and you can earn money sharing your 'expertise' like I now do!



You can already surf the Net - right?



and read an email - check






How much time will it take?
If you spend your days with preschoolers, then I know how demanding caring for your little ones can be.
I know you probably don't have hours of uninterrupted time but the beauty of SBI, is that they encourage you to 'tortoise it' - work at it slow and steady, like the tortoise in the fable of the rabbit and the tortoise.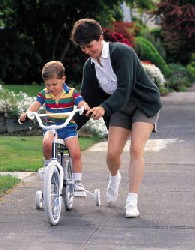 Just as you come alongside your preschoolers when they learn new skills, so SBI and the wonderful community of SBI site owners will be there for you at the help forums.

You can get help, advice and guidance each step of the way and by the time you finish, you'll have the essential 'how to', the keys to a profitable e-business.

This is not a get-rich-quick scheme.

Sitesell have a proven track record, but to make their system work, you will need to be dedicated and motivated.

Like with any real business you start, you also will need to invest time into building it, step-by-step.




Soon it will be up and running and you will have the vehicle to speed along with your e-business...

... or you can continue to take it slow, depending on your circumstances... ...but your financial future will be securely in your own hands!



Can you afford not to make this investment in yourself and your future?
To find out more about how to start your re-education today, click on the banner below.



---