HOME

Preschool Homeschooling

Seasonal Themes

Preschool Skills

Preschool Activities

Printable Crafts & Lapbooks





A variety of printable crafts, easy art projects and story-based lapbooks for children.















Lapbooks

Creating lapbooks is a fantastic learning activity for children who love crafts, particularly cutting and pasting.

Lapbooks either focus on a theme or they may be based on a children's story book.

A lapbook is a portfolio or collection of mini-booklets of various shapes and sizes. These are displayed in a coloured cardboard folder (or two or more folders joined together) so that it can easily be folded up and stored and that it can fit on your lap when you review it.

A completed lapbook - Exploring the Ocean with a Hermit Crab
(see below).





Each booklet, flap or folding activity consists of a learning activity for the child to complete, such as matching, vocabulary, summaries, labelling diagrams, etc.

At preschool level, my children and I have enjoyed the following - some of these are lapbooks I purchased elsewhere, others are lapbooks I created myself, based on stories we studied and which are now for sale:




Exploring the Ocean with a Hermit Crab

Exploring the Ocean with a Hermit Crab is a lapbook project pack based on the story by Eric Carle, A House for a Hermit Crab
The printable project pack includes the following topics: my house, my address, growth chart, months of the year, sea creatures, hermit crab anatomy, oceans of the world and more!

Click here for info or to purchase this lapbook project pack: Ocean Theme Lapbook
A Hungry Caterpillar
A Hungry Caterpillar based on the story book, The Very Hungry Caterpillar by Eric Carle.



This story book is wonderful for children aged 1-6 and the lapbook is best suited for ages 3-6.

It includes the lifecycle of the butterfly, healthy foods, days of the week, counting and colours.




All About Ping
We also enjoyed All About Ping Lapbook which is based on The Story About Ping by Marjorie Flack and Kurt Wiese.
This lapbook is more suited for children 5-8 years. Younger children can also join in, but will need more help with the cutting out activities.
It includes 18 different activities that focus on China, the Yangtze River, ducks, boats, compass directions, vocabulary and more!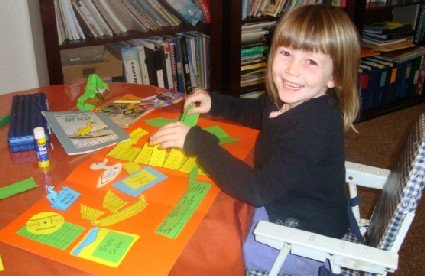 Kayleigh (age 6) creating her lapbook for The Story About Ping


Top of Printable Crafts



Fly, Eagle, Fly!
I created my own lapbook for ages 4-8 based on Fly, Eagly, Fly! An African Tale by Niki Daly.

This lapbook would fit in beautifully with an African theme or a study of birds of prey, as it is about an eagle and the story is set in a rural South African village.

Click here for a more detailed description or to purchase this lapbook online from my South African Homeschool Curriculum website.

Some sample pages made by my children: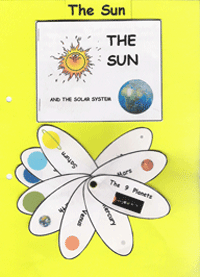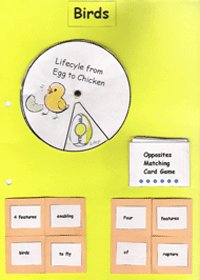 Top of Printable Crafts





---
[
?
] Subscribe To This Site
---


---
Copyright © 2005-2020, Shirleys Preschool Activities.com
All Rights Reserved.