HOME
Preschool Homeschooling
Seasonal Themes
Preschool Skills
Preschool Activities
Preschool Theme Ideas




Tried and tested preschool theme ideas submitted by visitors to this website.




Share your favorite theme ideas or activities here and encourage others with your success.

In return for your contribution you will receive a free Ocean Theme Lapbook, based on the story, A House for a Hermit Crab by Eric Carle.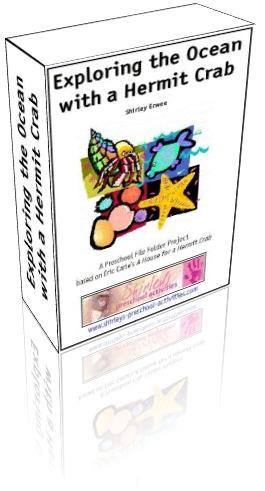 The printable project pack includes the following topics:
My House
My Address
Growth Chart
Months of the Year
Sea Creatures
Popular Seafoods
Fishing Nursery Rhyme
Oceans of the World
Hermit Crab Anatomy
Hermit Crab Craft
Click here for a full description:
Ocean Theme Lapbook
Use the form below to submit your theme or idea.
A picture speaks a thousand words, so please upload an accompanying photo or two.
Submissions that are too brief may not be published, so please explain fully for others what you need and how to go about the theme. About 250-300 words would be ideal! Check out the pages by other people first for some ideas of how to present your activities.
Explain what happened in your experience or what others could possibly anticipate.
You could even ask your children for testimonies and share their comments with us too! Share what they learned or how they experienced the activity.
Have A Preschool Theme Idea to share?
Do you have a good preschool theme or an idea to share?
See Other Preschool Theme Ideas Submitted
Click below to see contributions from other visitors to this page...

---