HOME
Preschool Homeschooling
Seasonal Themes
Preschool Skills
Preschool Activities
Preschool Math Activities for Mathematical Development
Preschool math activities encourage mathematical development. This is essentially part of advanced language development which gives children a better comprehension and insight into their concrete environment.
"There's a lot more to maths than numbers and sums; its an important language which helps us describe, explore and explain the world we live in..."

Preschool math activities should include:


numerical order - comprehension of the natural or logical arrangement of a sequence

counting skills - reciting numbers in order
dimensions - comprehension of measurements

numerical conceptualizing - the ability to form a concept based on observations, experiences and data

numerical relations - comprehension of an associations, such as equality or inequality between quantities and expressions
numerical symbols - comprehension of figures or signs used in math to represent quantity, function or operation
calculations - resolving problems by means of mathematical formulae

quantity, volume and weight


Children develop through three modes of thinking about numbers:
1. manipulative mode - working with real objects e.g. beans, cups, spoons
2. mental image mode - using mental images or pictures of real objects
3. abstract mode - using number concepts without thinking of images of objects

Preschool math activities should mostly require children to use the manipulative mode to explore mathematical concepts.
Tips for Teaching Preschool Math

Have you read these articles?
Preschool Math Activities for Developing Mathematical Skills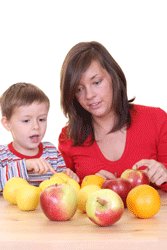 Remember, that each individual has their own unique strengths and weaknesses.
No one is good at everything. The object of these stimulating activities, is to help your child develop each area to her unique potential and avoid learning difficulties, not to over-stimulate or try and develop super-babies!

The following are suggestions of preschool math activities you can do with your child to stimulate mathematical development. They are aimed at 3-5 year olds, but since this is a wide range, you should adapt them according to your child's proficiency.


1. Ask your child to count. As a guide, a four year old can usually count to ten, but only comprehends numbers up to five.
2. Ask your child to count five objects and them pass them to you. e.g clothes pegs
3. Build a stick of construction blocks. Ask your child to hold it behind his back and use his sense of touch to count how many blocks there are.
4. Place board games that require dice and counting spaces e.g snakes and ladders, ludo etc
5. Sing counting rhymes and songs
6. Talk about and compare things that illustrate concepts of full and empty (volume) and light and heavy (weight).
7. Let your child play with dominoes.
8. Give your child a ruler and ask her to measure different objects.
9. Measure the dimensions of a room in paces
10. Let your child share out candy equally between family members.



More Preschool Math Activities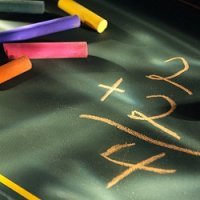 Telling the Time
Skills for Telling the Time
Clock Race Math Activity
Snap-o-clock Math Game
Racing Time Math Activity
Shape
Printable Shape Recognition Activities
Build a House Shapes Math Activity
Measurement
Rain Gauge Activity
Paper Plane Math Activity
Number Recognition
Draw a Face Math Game
Dot-to-dot Math Activity
Bonds and Addition Facts
Spiders Math Activity
Ladybug Math Activities
Snap Math Game
Subscribe today ...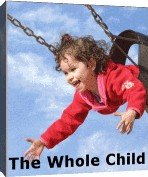 Subscribe today to
THE WHOLE CHILD
, a free e-zine packed with age-appropriate preschool activities to stimulate your children in a variety of ways, plus useful tips and info for YOU, delivered regularly to your inbox.
In just a few minutes, doing one easy activity a day, you can have fun and interact your children in a way that will stimulate their all-round growth and development.


When you sign up, you will receive ideas and tips for:


Click on the links above for more information describing and explaining the importance of these activities, as well as some samples of the kinds of free preschool activities you can expect in THE WHOLE CHILD e-zine.

You can read Back Issues here.


THE WHOLE CHILD e-zine will be mailed out soon, so sign up for free preschool activities today by completing the form above.



---