HOME
Preschool Homeschooling
Seasonal Themes
Preschool Skills
Preschool Activities
Preschool Homeschooling Webinar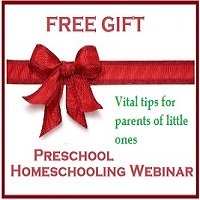 What do you recommend for my 4 year old?
What must I do to help my child learn?
Will my child get behind if I homeschool?
What about socialisation?
Parents of preschoolers have many questions about how to help their children lay a good foundation in their preschool years for later learning.
Join me, Shirley Erwee, a mother of 6 children for a one hour webinar focusing on little children and their learning.
Preschool Homeschooling – Do it Right!
Discover which activities are essential for children to be doing to stimulate their brains and to develop the skills they need for later learning.
Learn what types of activities are age-appropriate and which are not.
Discover two easy things you can do every day to develop reading and literacy skills.
Find out how to help your children have confidence in mathematics – for life.
… in addition, learn what common mistakes to avoid – things that could hijack your children's interest in learning All this and more.


Your children only get one childhood, do it right!

Click here to download the Preschool Homeschooling Webinar. It is an mp4 of 55.34MB and it should play on most media players.

Alternatively, you can watch it online here over at my other website: Starting Homeschooling





Play is the Work of Childhood
Discover more about the importance of unstructured free play for young children and how this develops their brains and prepares them for formal learning at a later stage.

Gross Motor Skills
Gross motor control refers to the movements of the large muscles of the body. Since gross motor skills can be learned and improved with practice, children need plenty of opportunities to exercise these skills.

Why Kids Need to Move to Learn
A child learns to comprehend the world around him through his senses. As nerves are stimulated in repeated patterns during baby- and childhood, they form pathways and set up permanent networks in the brain, which facilitate learning and development. Movement assists these processes....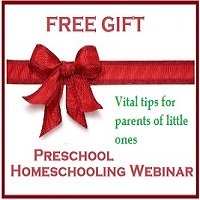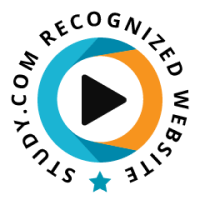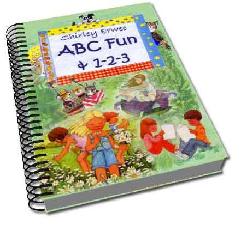 Less than $1 per week
Shirley's gentle, age-appropriate preschool programme gives you
alphabet-based activities
each week, alphabet crafts, alphabetized nursery rhymes, number and counting activities, as well as a list of recommended,
quality children's stories
to read aloud together as you and your children adventure through the alphabet, one letter per week.
All the hard work and planning is done for you - for less than $1 per week, you just open up the book and start the A-B-C fun!
Click here for more details: