HOME
Preschool Homeschooling
Seasonal Themes
Preschool Skills
Preschool Activities
Preschool Bible Lessons
An effective program for teaching preschool bible lessons and biblical truths to little ones using songs and a set of large pictures, in a fun interactive way!


Babies' Bible Class
NOT AVAILABLE UNTIL FURTHER NOTICE
The author is re-writing the programme.
Babies Bible Class is NOT just for babies. This programme also known as Mothers Teach Your Babies and Toddlers the Bible can be used with babies, toddlers and children up to the age of 6.
Using this programme you will be equipped to present Biblical truths to your children using songs and a set of large pictures, in a fun interactive way.
As children sing songs, like "Mommy loves me, so I must obey her" and "I'm a special little girl and God loves me", the message of each one takes root in their hearts!
There are even special bedtime songs and songs about helping to use at special times of the day and establish routines and good attitudes towards them. In our home the songs have become a point of reference that we often refer to when reinforcing Biblical truths.
These preschool bible lessons are ideal for

Daily family devotions or preschool Bible lessons in the home

Mothers' fellowship, Bible study and support groups

Sunday crèche or toddlers' bible class (ages 0-5)

Is this program for you?

According to Deuteronomy 6: 6-9, you should diligently teach your children our Father's commandments "when you sit at home and when you walk along the road, when you lie down and when you get up."
This is a tool which will equip you to do a better job of teaching your little ones about our Heavenly Father and stimulate them at the same time. If you are a parent, then God has called you to TEACH.

This will help you prepare your child to respond to Jesus as Lord and Saviour.

This programme will build your confidence so that you can minister to other little ones in your church or community.

This is just what you need to launch a toddlers' or preschool ministry in your church, and to equip mothers to minister to their children with greater confidence. A great alternative to a "cry room".
"The [Babies'] Bible class is so much more that a Sunday programme. It is a lifestyle that gives value back, to the sometimes discredited, yet incredibly vital and awesome role of parenting precious children."

(Sue, teacher/lecturer & housewife)
Mothers, teach your babies these Biblical truths:

God is my creator

God made me special

God made families

Jesus, God's son, had a special family

The Bible is God's word

Obedience

Sharing

God has a plan for my life ...and much more!

More Pages Related to Preschool Bible Lessons
---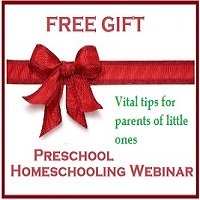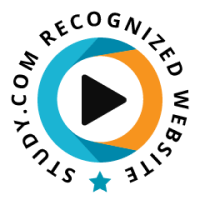 Less than $1 per week
Shirley's gentle, age-appropriate preschool programme gives you
alphabet-based activities
each week, alphabet crafts, alphabetized nursery rhymes, number and counting activities, as well as a list of recommended,
quality children's stories
to read aloud together as you and your children adventure through the alphabet, one letter per week.
All the hard work and planning is done for you - for less than $1 per week, you just open up the book and start the A-B-C fun!
Click here for more details: