HOME
Preschool Homeschooling
Seasonal Themes
Preschool Skills
Preschool Activities
Preschool at Home
A journalist from a leading baby and parenting magazine asked me some questions about preschool homeschooling and it made me think again about the benefits of the early years at home.
There are many more benefits than those mentioned below, but I think the emotional security of an uninterrupted relationship with a loving mother is of utmost importance.
Since most of us live with the pressures of a society that expects us to conform to schooling trends, you might enjoy being reminded of some benefits of keeping your little ones with you.
Preschool should be just that pre - school, it shouldn't even really be homeschool, but rather just being at home!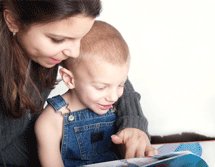 At home during the precious early years, mothers and their children are able to continue an intimate love relationship, which is critical for a child's emotional and cognitive development at this age. A relationship with a preschool caregiver can never replace this parent-child bond!
Personal success for a child, including his later achievement and adjustment in school and elsewhere in life, depends to a large degree upon a stable, predictable, consistent early environment. A child needs a secure base from which to venture out and explore his world.
An insecure child is a clingy child, but a child who is sure that her mother will always be there for her and will not abandon her, is more likely to be confident enough to reach out and explore. A young child should be allowed the opportunity to become acquainted with new people and places gradually, while maintaining a consistent sound basic attachment at home, especially during the critical years of age 3-8.
Dropping a child off at a preschool, playgroup or daycare may cause separation anxiety, which may not even be obvious, as the child feels less secure with people who do not have a love relationship with her and may feel unspoken competition for attention from peers. This affects the child's development, social behavior and learning ability.
What level of commitment does this require from the mothers?
Mothers who choose to homeschool sometimes sacrifice the opportunity to work outside the home and pursue a career, while others find ways to work from home, freelance or work part-time. This commitment to her family might cost her a drop in her standard of living compared to other working mothers, but it can bring fulfillment and peace of mind regarding her child/ren's well-being that money could never buy!
"Parents who love their children, who understand their developmental needs, realize that neither research nor common sense dictates sending children away from home in the early years." ( R. & D. Moore, Better Late Than Early)
A good loving home can offer a child much more than any preschool classroom - in many ways!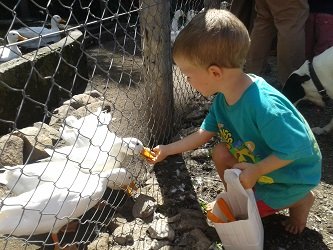 At preschool level, very little formal teaching is required, but rather parents need to create a healthy, loving and stimulating environment where young children can learn to help in the home and play freely. It has been said: 'play is the work of childhood'! (Read Relaxed Preschool Homeschooling)
Research has also shown that reading aloud to children significantly raises their potential for academic and life-long success, so regular daily reading is recommended. (Read Preschool Language Activities)
Probably the greatest goal at preschool level should be to build in a child a sense of his own worth as a person, and this is accomplished by giving him time, attention and loving character training.
Does homeschooling cause any delay in children being able to integrate with a mainstream environment later?
Besides in a school classroom there is almost nowhere else in life that a person only interacts with one age group. Homeschooling does not mean cocooning a child at home, but instead, it involves promoting learning at home and everywhere else in society that a family moves, and it allows children to interact with people of all ages. As a result, research has shown that homeschooled children tend to develop better social skills than those who spend a large part of their days in a classroom, rather than out in the 'real' world.
When a young child works, plays and lives his life freely with his parents (or parent substitutes, such as grandparents or other guardians) in a one-to-one relationship in the home and out and about, he has a better chance to develop sound character traits systematically: neatness, orderliness, promptness, dependability, honesty, diligence, perseverance as well as kindness and concern for others. These lead to a positive self-image which is the foundation for self-confidence and self-control, which in turn facilitate unselfish sociability and self-discipline. If such a child were to attend a school institution, he would be unlikely to feel threatened and insecure and consequently he would adapt well to that situation.
"Research has shown that children who have grown up to be productive, well-adjusted adults are those who have been drawn into the parents' world; their daily activities, work, and interest; rather than having parents who centered their world on the child." (Diane Hopkins, The Baby is the Lesson)
How do you develop your lesson or play plans?
Formal lessons or play plans are not required at preschool level. What is more important is character training and establishing good habits and regular routines in the home, which will be a good foundation for later learning. A child who is organized, orderly and knows what to expect each day is more able to apply himself to structured learning activities when formal schooling begins.
Children are happiest when they are busy and much of their business will be accomplished on their own, provided they are in a place where they feel emotionally secure and can play and develop in freedom.