HOME
Preschool Homeschooling
Seasonal Themes
Preschool Skills
Preschool Activities
About Shirley's Preschool Activities
Meet Shirley and learn more about her life and this preschool activities website.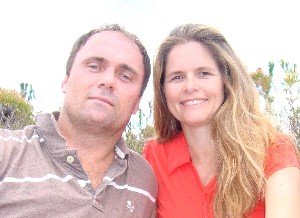 Meet Shirley
About My Site
A Free Gift to Download
About Shirley
Hi, I'm Shirley Erwee and welcome to my preschool activities website. I consider it a compliment that you want to know a bit more about me.

I am a stay-at-home-mom and I live in the beautiful coastal resort town of Hermanus in the Western Cape, South Africa, along with my husband Riaan and our five SIX children, Lucille, Jonathan, Kayleigh, Riaan (junior) Samantha and Jason.





Kids from left: Riaan, Lucille, Kayleigh, Jason, Samantha, Jon-Jon (December, 2011)




We have been home schooling our family since 1997, which is when my stepdaughter, Meghan, came to live with us and when I fell pregnant with my first baby. Since then I have been searching the web and reading everything I can about babies, children, parenting, homeschooling and being a good wife too!

I am so blessed to be able to stay at home and be with my children every day, to watch them learn and grow and to be the one learning alongside them.




In 2002 in partnership with another homeschooling mom, I co-authored the Footprints On Our Land South African literature-based homeschool series. In 2005 I published my preschool activities programme, ABC Fun & 1-2-3 and in 2014 and 2015, I published two parent books on homeschooling, Homeschooling The Primary Years and Homeschooling High School for South African homeschoolers and two series of webinars about Starting Homeschooling and Homeschooling High School. In 2016, I became a content provider for online classes to help students prepare for the GED® in South Africa at www.onlineGED.co.za


By 'co-incidence' I discovered a

do-it-yourself website building package

that would enable me to make my dream a reality and here it is!




About my site
Although you didn't come here looking for it, perhaps you could also benefit from the same opportunity that came my way at the end of 2005, when I started building this site.

I am sure YOU wouldn't say "No" to a little extra income each month...

But let me back up a bit and tell you my story.

As a homeschooling mom and the author of some homeschooling curriculum products, I have wanted to share what I have learned in the 15+ years that I have been parenting and educating my kids with others who are just starting out on the (home) education journey. I also wanted to be able to earn a little something for my efforts.

When I read about a website-building package that enables you to build your own site, without any technical know-how at all it sounded like just what I needed, because I had none! In October 2005, I spent two weeks reading all about Site Build It! and comparing it with other web-hosting options and software packages.
I was initially very wary of what I thought might just be marketing hype but eventually I decided that dollar-for-dollar, this was the best option to make my vision become a reality. There are web-hosts that offer sites for free, but I found out that these are often "cheap and nasty" sites that don't succeed and end up being lost in the cyber-forest! Site Build it showed me Results that are believable.
Site Build It (SBI) takes away all the fear of failure as they provide you with an Action Guide that is a blueprint for success - just like an offline investor might buy a franchise business because it is a tried and tested formula, the SBI Action Guide is your online formula.
Well, within a year of starting my site, the number of visitors reached 40,000. Now, after a couple more years, it is over 90,000 per month. The traffic is growing constantly because the Site Build It! Action Guide has taught me how to maximize traffic from the free search engines and directories - because a site without visitors is no good to anyone! (Possibly that is how you found my site?) It also taught me how to choose a profitable niche in my field of interest, which is why I chose to focus on preschool activities.
I knew nothing about building a site when I started, but with the web-business training that I have received and the fantastic support I have received from the Site Build It community forums, I know I am well on my way to succeeding, not just at website building, but at building a source of passive income.
Where does the passive income come from - you may ask?
Besides my own products that I market on my site, I also earn affiliate income and commission from adverts on my site from Google's Adsense program. Whenever a visitor clicks on one of those adverts, I earn a small fee.

In the first two months, after I "monetised" my site, I earned enough to cover the annual fees for the complete SBI package which includes web-hosting, search engine optimising, mailout delivery system and a whole lot of other tools to help me. Since then I have received a nice cheque or two every month - more than I would ever earn in a 9-to-5 job! (I now work a couple of hours per month on my site - remember, I am a full time homeschooling mom!)

At first I was just another new-kid-on-the-block, but now my site has been ranked on the SBI Results page (miscellaneous category) as an example of a successful site, among the Top 1% of the Net. You should read some of the success stories of SBI sites that are more mature than mine too! We all started where you are now!

Anyway, I realized that if I can do this, then anyone who is passionate about a hobby or interest or has a product, service or skill to offer, can earn some extra income, doing what I am doing...and it is not just about money.The greatest reward is the sense of accomplishment I get from seeing my experience and creative efforts being of use to other people.
Maybe doing something like this has never crossed your mind, or maybe you thought that you don't have enough technical knowledge to do it - well, I hope that now you'll see the great field of opportunity that building a site offers to anyone, even non-technical people like me!

I'd love to inspire others to go for it, to share useful info with others and also earn some extra ca$h each month, (especially you moms who want to spend more time with your kids yet still contribute to the family income!)
We all have busy lives, but just like we help our children to reach each milestone in their development, so SBI takes you one baby-step at a time on a journey to "cyber-maturity".
Even if you don't have a clue what you'd create your site about at the moment, Site Build It has a brainstorming tool to help you choose a niche - as they say, "We all know something about something!.
I know that you probably need a bit more information and some time to think about this, so I'll give you some useful links that I hope will inspire you.
Quick Tour Slide Show
Case Studies

A Free Gift for You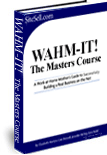 Are you working and struggling to balance your career and family?
...or are you at home with the kids, but really need some stimulation and extra income?
...or perhaps you'd just love to be in a different field, doing what you love most?

WAHM It! The Masters Course is free for you and I hope it will add a new dimension to you life, as it has to mine!
Written by four moms who recently decided to start online businesses, this free downloadable ebook will explain to you how you can become a work-at-home-mom(WAHM) and get paid for it. (I know that all moms work!)
They share how they do it, how long it has taken them and even what they each of them are earning at this stage - which is very realistic.
They will show you that an online business is affordable, flexible, and convenient. You can work at your web site and business when you like, at the speed that suits you, and still put the all-important needs of your family first.
NO pressure! You will be your own boss and you work at something that you love, so that it is not more drudgery, but a pleasure, a creative outlet that fulfills you as a person.
"If we did all the things that we are capable of doing, we would literally astound ourselves." Thomas Edison (1847 - 1931)
This e-book is a quick read, so take the WAHM It! Masters Course today.

You'll be glad you did!


---