HOME
Preschool Homeschooling
Seasonal Themes
Preschool Skills
Preschool Activities
Preschool Activities Blog
This Preschool Activities Blog lists the newest or most recently updated pages on this site, with some blog entries inbetween too!
Keep up with what's new by subscribing or bookmarking this site using the buttons below the left navigation bar.
"Mothers write on the hearts of their children what the hand of time can't erase."
About Shirley's Preschool Activities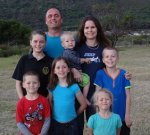 Meet Shirley of Shirley's Preschool Activities and learn more about her life and this website.
---