HOME
Preschool Homeschooling
Seasonal Themes
Preschool Skills
Preschool Activities
Matzoh Recipe
Two easy matzoh recipes to make unleavened bread to celebrate Passover or Easter.
Matzoh could also be spelled in various ways: matzo recipe, matzah recipe, matza recipe, or motza recipe
Matzoh is the traditional unleavened bread that is eaten during Passover. It is made of flour and water.
It is a tradition which dates back to when the Hebrew slaves were finally free to leave Egypt. The Hebrew women did not have time to let their bread dough rise and so it turned out flat.
You can buy commercially made matzoh at your supermarket or make your own unleavened bread using one of the recipes which follow.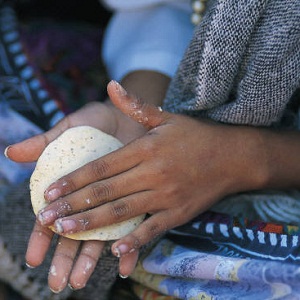 Olive Oil Matzoh Recipe
Time: 30 minutes
Servings: 12 breads
Ingredients
2 cups flour
1/2 teaspoon salt
1/3 cup olive oil
Sea salt (optional)
.

Method
Pre-heat oven to 500 degrees Farenheit or 260* Celsius.
Place the flour, salt and olive oil in food processor. Add 1/2 cup water, once the machine is running. Continue to mix by machine until dough forms a firm ball, rides around on blade and is not at all sticky. (Alternatively, you can whisk together the water and oil and add this to machine all at once.)
Cut the dough into 12 small balls. First cut the large ball in half, then half again, then into thirds. Flatten each ball into a 3-4 inch patty.
Place the patties onto a well-floured surface and then use a rolling pin to roll each patty into a 6-8-inch circular shape. The shapes can be irregular, but dough should be so thin that is should be almost transparent.
Place the dough onto ungreased cookie sheets, sprinkle with sea salt if you choose, and bake for about 2 to 3 minutes. Watch the breads closely as they burn very quickly. Once the breads begin to puff up and brown, turn them over and cook for about another minute on second side.
Repeat with all the dough and let the baked bread cool completely.
Easter Matzoh Recipe - Unleavened Bread*
Ingredients
5 cups flour

1 2/3 sticks butter
1 pint whipping cream
Method

Mix together flour, butter and cream.
Knead until mixed.
Press onto cookie sheet.
Bake at 450 degrees F (or 230 degrees C) for 15 minutes or until lightly golden.
Unleaven bread originated as a result of God taking the children of Israel out of Egypt. They were in such a hurry to leave that they did not take the time to let their bread rise, thus the term 'unleaven' (or not lightened) bread. When the order was given to leave they quickly packed their unbaked, unrised bread dough into their back packs and started across the desert. The desert heat baked the bread into flat matzah. Actually any kosher bread recipe can be used as long as you DO NOT ALLOW it to rise. You can buy unleaven bread in many stores today, it is called matzah, matso, matzos or (pl) matzoth.
*Notes from the author: This matzoh recipe was written and distributed by: Apple Sauce Kids on the Internet at http://applesaucekids.com. or we can be e-mailed at aplsauce@applesaucekids.com Please feel free to use this lesson: copy, teach, translate into other languages, place on the Internet and electronic Bulletin Boards, and distribute for non profit personal ministry reasons, as often as you wish. Please leave these "Notes from the author" with the lesson. ©2002 Apple Sauce Kids. All rights reserved.


Easter Activities for Kids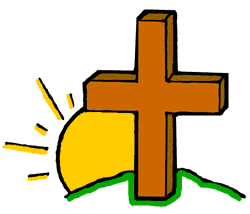 1. Bible Study - The First Passover
2. Movie - Prince of Egypt
3. Easter Recipe - Unleavened Bread
4. Bible Study - Crucifixion and Resurrection
5. Easter Tomb Cookies
6. Easter Poem - Jelly Beans
7. Free Printable Easter Coloring Pages
8. Easter Song
9. Easter Fingerplay
10. Easter Art Activity - Golgotha Silhouette Picture
---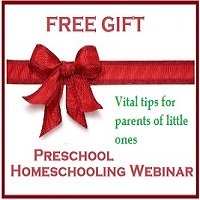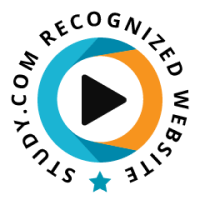 What preschool themes have you done?
Get ideas from others, comment and share here!
Upload a photo and share your successful kids' preschool themes too!


Less than $1 per week
Shirley's gentle, age-appropriate preschool programme gives you
alphabet-based activities
each week, alphabet crafts, alphabetized nursery rhymes, number and counting activities, as well as a list of recommended,
quality children's stories
to read aloud together as you and your children adventure through the alphabet, one letter per week.
All the hard work and planning is done for you - for less than $1 per week, you just open up the book and start the A-B-C fun!
Click here for more details: