HOME
Preschool Homeschooling
Seasonal Themes
Preschool Skills
Preschool Activities
Homeschool Help and Advice
Homeschool help and advice, parenting tips and useful homeschooling links intended to encourage and equip parents and teachers involved in preschool and early childhood education.




"There is no more noble occupation in the world than to assist another human being - to help someone succeed." - Alan Loy McGinnis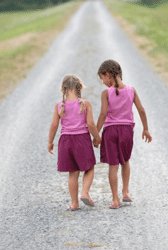 As I share my experiences of raising and homeschooling my five SIX children, I hope that these articles will build your confidence and inspire you in your high calling.
In a day filled with the demands of little people, this page is your link to the adult world, to a friend who understands the challenges you face.
Having traveled the path of home education for about 15 years and counting, I hope that I can point the way, inspire others who are also on this road and share what I have learned so far.
I am not a stereo-typical 'super mom' who only has success stories to share, but a 'real' mom with real struggles who can relate to the ups and downs that we all encounter on this educational journey.


How I Earn while Homeschooling Six Children

By definition, homeschooling means that mother is a stay-at-home-mom. Usually, this also means that the homeschooling family therefore has to survive on one income.
By means of this website, I am able to be creative, enjoy mental stimulation as well as earn a good income, while fulfilling my role as wife and mother to my large family.
Click here to read my Success Story - it could be yours too!

Starting Out
Relaxed Preschool Homeschooling
They say that "Play is the work of childhood." This article explains how to make learning experiences part of your everyday life, without the stress of a formal curriculum.
Advice to New Home Schoolers
Practical advice about finding a homeschool curriculum, finding a support group, dealing with people who question your decision to homeschool.
Christian Homeschooling Advice
Tips for dealing with doubts and bad days from a Bible-believer's point of view.
Ten Myths About Homeschooling and Anti-Homeschooling Excuses
"I don't have the patience." "I can't teach Math." "I am stressed out already." "I can't afford it." These are just some of the fears, doubts and myths that prospective homeschoolers must face. This article is an attempt to do some myth-busting, dispel the fears and disqualify the anti-homeschooling excuses that prevent many parents from the awesome experience of homeschooling their families.
Don't Start Too Early
"The idea that parents should hurry reading, spelling, writing, or math ahead of children's normal development is not supported by a single replicable research study in the world or by any clinical experience in history..." - so read this to find out what you should do, when and how to start.
The Benefits of a Preschool Curriculum
Although young children don't need a formal learning programme, find out how a well-chosen, age-appropriate preschool curriculum can simplify your life and be a tool to ignite a love of learning in your children.

The Ultimate Homeschool Mom's Planner

This planner, in digital format, provides you with printable templates and schedules to plan and organize the various area of your home and homeschool. Click on the image (left) to find out how you can download it and get started right now!



Top of Homeschool Help and Advice



Homeschool Help and Advice

"The mother's heart is the child's schoolroom." - Henry Ward Beecher



The Best Mother, the Best Preschool
As long as a child is young enough to need mothering, she needs her mom.
Preschool Training... and 8 Goals for Preschool Training
Preschool training years are for character-building - some ideas about what parents should and shouldn't emphasise during early childhood.
School Readiness and School Maturity
These are two different yet related concepts. It is important for parents and caregivers to understand the distinction between the two.
Am I Doing Enough?
Every homeschooling parent wonders if she is doing enough ...Read how to deal with this nagging issue once and for all!

Preschool Homeschool Questions and Answers
Whether you are just thinking about homeschooling your little ones, or whether you are already homeschooling but have a question, this is the place to ask it.
Homeschooling with Babies and Toddlers
Written when Shirley was homeschooling one child, with three younger toddlers in the home, this article may help you cope with the challenges of little ones!
Homeschooling? How Do I Cope?
This article was inspired by an email from a new homeschooling mother, who asked specific questions about coping with the day-to-day chores and demands that a homeschooling mother must deal with.
Family Code of Conduct
Tips to help you establish a code of conduct or a written set of house rules and in so-doing make family responsibilities, behaviour and expectations clear for everyone.
Free Weekly Menu Planner
A printable free menu planner comprising of 6 main meal recipes per week plus the corresponding weekly shopping list to make meal planning a breeze!
Free Ezine - The Whole Child
Subscribe to this monthly newsletter and get activities to give your children the attention they need while stimulatingtheir all-round growth and the development of school readiness skills required for formal learning.
South African Homeschool Support
Details of South African homeschool support groups, egroups, websites and more.


Top of Homeschool Help and Advice



Home School Links

The sites below are by bona fide homeschooling moms who have taken the opportunity to build income-generating businesses on the internet and become work-at-home-moms. Find out how easily you too can succeed...and add a new dimension to YOUR life!
Footprints On Our Land
- co-authored by Shirley Erwee and Wendy Young
Homegrown literature based unit studies as well as South African History lapbooks, curriculum options, tips for starting homeschooling, how to get a South African matric, articles and more for South African Homeschooling families.

Starting Homeschooling
Personal homeschool support as you set out on your homeschooling journey.
Shirley offers her experience as a veteran homeschool mother, author and consultant via live online webinars to help you avoid the common traps that befall so many new homeschoolers.
Sign up today.
CurrClick.com

Two homeschooling moms and their team provide your one-stop online shop for homeschool downloads, ebooks, lapbooks, live online classes for homeschoolers, unit studies, affordable curriculum and more.

Sign up for their weekly freebie

- there are some amazing products you can download.




Top of Homeschool Help and Advice






---