HOME
Preschool Homeschooling
Seasonal Themes
Preschool Skills
Preschool Activities
Games and Activities in the Car
Games and ideas to entertain children and make the most of the time on the road.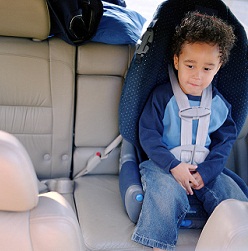 These travelling activities were sent to me by South African homeschooling parents. Some of them are suitable for short trips about town, but others are ideas to amuse children on long distance car trips.

Scroll down the page using these links:

1. General
2. Numbers and letter games
3. Audio books, song tapes and CDs
4. Car toys
5. Games for older children
6. Food and drink
7. Cleaning

Add Your Tips
Please use the form below if you have tips and ideas that could be added to this page. We'd love reviews of toys, games or products that were a hit with your children on car trips!
1. General
1.1 God alphabet game
You have to think of descriptions for God starting with A all through to Z. ie: God is Amazing, Big, Caring etc. This works for most ages since the little ones can use their limited vocabulary and the older ones can challenge themselves with more descriptive language. You can also use the game as a platform to remind them of bible stories where these descriptions of our Great God are demonstrated. Make sure you go around in a circle so all get a chance. Only move to the next kid if one is really stuck. Enjoy. It's very edifying

1.2 Identify common plants
Identify and name common plants and trees in our area which we spot along the road, in gardens, parks and other public places. We also identify birds and animals we know when on long distance trips.

1.3 Give directions
I ask the children to direct me to my destination if the route is familiar to them or show me the way home. I try to get them to tell me whether to turn left or right or drive straight at intersections. This is good practice for learning laterality (left and right).

1.4 "What am I?" guessing game
We play "what am I", a game in which one person thinks of an animal, and the other occupants have to guess the animal by asking questions which may only be answered with a "yes" or a "no".

1.5. Favourites
We also use the time to chat about each person's favourite colour, number, animal, movie, moment, season, etc.



2. Number and letter games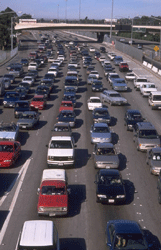 2.1 Counting
Count all red cars, birds of prey on telephone lines, church towers, trucks.

2.2 Counting coloured cars
Each person chooses a colour of car and counts how many of that car passes on the opposite (oncoming) side of the road. Give a time limit or decide on a place where the game ends. Highest score wins.

2.3 Guess a number game
We play a game in which one person thinks of a number, and the other occupants have to guess the number by asking whether it is between x and y, narrowing it down until you get to the number.

2.4 I spy
We play "I spy with my little eye something beginning with..." and the others have to guess the word.

2.5 License plate game
We also play the license plate game, in which we have to make a meaningful phrase with three words beginning with the letters of the license plate, such as NKJ - Naughty Kangaroo Jumps.

2.6 Identify letters/car brands
I ask my preschoolers to identify or read the letters and number on car license plates and the brand names of certain vehicles which are clearly displayed, such as on the tail-gaits of pick-up trucks.

2.7 Read signwriting
We also read the signwriting on delivery trucks and bill boards - they can all identify Coke and milk trucks etc.



3. Audio books, song tapes and CD's

3.1 On long trips (longer than an hour) my 5yo dd enjoys audiobooks that we get from the Listener's library http://www.listenerslibrary.com/welcome.asp.They have a fairly good children's selection.

3.2 To use shorter trips (usually 15 to 30 minutes) "educationally" we listen to Geography Songs
(by Troxel) and Science Songs
from the site http://www.listenerslibrary.com/welcome.asp that a friend burned onto CD for us. We also listen to the Kindermusik CDs and a few others.
3.3 Story tapes and CDs - we listened to the new musical story CD's we had just got in the Classical Kids: Collection
3.4 We have a selection of children's music to listen to: nursery rhymes, action songs, praise and worship and one or two story tapes, but we don't use them too much on short trips as we prefer to chat.


4. Car toys and games
4.1 Car toys
I have baskets of "car toys" for both my 5yo (books, dolls, notebook and pen) and 18 month old (board books, noisy toys, plastic links, shape sorters, etc.) that stay in the car. The 18mo is a handful in the car, though, and I usually have drinks and snacks ready for her as well - keeps her occupied and quiet for while.
I keep a bag of happy meal-type toys in the car sometimes too - if one of them gets lost somewhere it is no big deal!

4.2. Dry wipe boards and pens
"Smile" dry write boards with pens so they can draw and wipe and redo their pictures.

4.3. Magnetic games
When I was young we had a small box containing several games but all in metal with magnets, so we did chess, checkers and other board games.

4.4 Window decorating
Give each child removable transfer stickers to decorate the side windows of the car.

4.5 Sticker activities for various ages
Two years ago I took the 4 children to George to visit my folks, alone. I had to drive so I couldn't entertain David (2). I gave Jessica (9) a laminated map of the route and star stickers. She had to "navigate" for me and as we passed each town she stuck a star on the map. She was also responsible for keeping David happy.
Jonathan (7) got a laminated sheet with road signs on it and he stuck star stickers on the signs as he spotted them.
Sarah (5) got a laminated sheet of birds found in the area and she also stuck stars on as she spotted them.
Davy was only 2 so he got a whole assortment of cheap stickers and some sheets of paper to stick them on, although I seem to remember that he rather made "worms" with the circle stickers up and down his legs and arms.

Click on the arrows to rotate the carousel



5. Games for older children
5.1 Mapwork and budgeting
As from age 10 we made them plan the route and read up on places we drove through and inform themselves about the history, animal life, population etc. During the trip they had to read the map and tell us where to go and where to stop to visit places of interest. They worked out the amount of kilometers, budgeted for petrol and grocery shopping and used that information during the trip as well.

5.2 Cricket
Add the last digit (or last 2 digits) of the licence plate of each oncoming car that you pass. When you pass a Volkswagen (or a red car or whatever you decide), you are out and it is the next person's chance to 'score'. Highest score wins. Great for mental addition practice.

5.3 Writing activities
Once we could read and write we did gallows and wrote newspapers about a topic my dad (who did all the driving) gave us. You circulate a piece of paper which you circulate and fold once you have written your paragraph or sentence. You have so much fun to read the "whole story" once the page is full.

5.4 Postcards
We encouraged our children to take a list of prepared stickers with names and addresses of postcards for widowed, ill and single people in church, family and our circle of relations. They willingly gave up sweets money to rather buy cards and stamps.

5.5 The first one to see ...
We play a game called "The first one to see ...." The one who is "on" says the first one to see ____ (anything like a man with a hat or a tree with pink flowers or a speed sign, whatever) and then everyone looks for that thing and the first one to see it points it out and if they are right, they are on.
Should the item they are looking for be too difficult to find, then we have a rule that if everyone agrees to give up, the one who is on has to choose something else. (For example, once I said they must look for a pink car!)
I use this game sometimes to reinforce something I am teaching - e.g: find an OAK tree or look for a chevron, etc. It helps the children to remember what I have taught them and also makes them more observant.




6. Food and drink
6.1 Water
We have quite strict rules about eating and drinking in the car. We drink bottled water in the car, and we try to avoid eating in the car, if we can help it. We find that our kids make a huge mess if they eat in the car, and they are bound to spill their drinks if they have anything other than water.

6.2 No spills
Plastic cups with leak-proof valves are best for drinks in the car. Alternatively, if I don't bring drinks from home, I buy boxes of Liquifruit juice as they have a tiny hole for the straw and spill less easily than cans or bottles of cold-drink.

6.3 Snack packs
Individual snack packs with healthy treats are a hit.




7. Cleaning

Wet wipes and tissues are a must and a tube of waterless hand cleaner is also very handy to have in the car. Mine stays in my diaper bag since I still have a small baby too.



Share Your Games and Activities in the Car

If you have an idea for a game or activity that has worked with your children while travelling, please share it. It can be a bought product or a made-up activity.
We'd also love to hear about great kids music CDs, stories on CD, activity books, toys or other entertainment that has worked for you.
Please give as full an explanation or review as possible. Submissions that are too brief may not be published. 250-300 words or more would be ideal, if possible.
...and of course, we all love to SEE pictures of what you describe, so where possible, upload a picture too.
Have A Good Preschool Idea to Share?
Perhaps you have an activity to develop certain preschool skills, or to encourage art or music appreciation, concentration or listening skills.

Whatever the category, share your idea here along with a good, clear photo, to show it, if you can.

NOTE: Submissions that are too short, (less than about 10 sentences) may not be published, so give a good explanation. It can rather be edited and shortened if it is too long! 250 words, or more, is the ideal length!
---