HOME
Preschool Homeschooling
Seasonal Themes
Preschool Skills
Preschool Activities
Free Mothers Day Poems
Free Mothers Day poems to use in cards or on pictures or other preschool mothers day activities.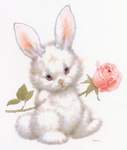 Mother's Day Ideas
When is Mother's Day?
Christian Printable Greeting Card
Free Printable Mother's Day Card
Free Printable Bookmark
Mother's Day Basket
More Gifts to Make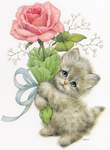 Mom and Me
Best friends forever mom and me
picking flowers and climbing trees.
a shoulder to cry on, secrets to share
Warm hearts and hands that really care.

~Author Unknown~
My Mother
My Mother, my friend so dear
throughout my life you're always near.
A tender smile to guide my way
You're the sunshine to light my day.

~Author Unknown~



My Mommy Cuddles Me
My mommy cuddles me
kisses me, hugs me and misses me
pampers me, praises me, always
amazes me

Washes my clothes for me,
tickles my toes for me,
giggles and talks with me,
and also goes on walks with me,
Says "sweet dreams" to me,
Sings sweet songs to me,
I am glad she belongs to me.
~Author Unknown~
Top of Free Mothers Day Poems



I Wish I Could Tell You, Mom
I wish I could tell you, Mom
how much you mean to me...
But there are no words to say
how much I admire you...
how much I appreciate you...
how much I thank you
for everything you've done.
~Author Unknown~



I Said a Mother's Prayer for You
I said a Mother's Day prayer for you
to thank the Lord above
for blessing me with a lifetime
of your tenderhearted love.

I thanked God for the caring
you've shown me through the years,
for the closeness we've enjoyed
in time of laughter and of tears.

And so, I thank you from the heart
for all you've done for me
and I bless the Lord for giving me
the best mother there could be!

~Author Unknown~

Top of Free Mothers Day Poems



Mother is Just a Simple Word
Mother is just a simple word
yet it's especially dear...

And it seems to mean much
more with each passing year...

Each word of Love and Affection
describes you mother...

It's a word that's filled with love,
a word that reflects everything that's
wonderful - Wonderful just like you.

~Author Unknown~
The Sweetest Mother
Our mother is the sweetest and
Most delicate of all.
She knows more of paradise
Than angels can recall.

She's not only beautiful
But passionately young,
Playful as a kid, yet wise
As one who has lived long.

Her love is like the rush of life,
A bubbling, laughing spring
That runs through all like liquid light
And makes the mountains sing.

~Author Unknown~
Top of Free Mothers Day Poems



Your Arms Were Always Open
Your arms were always open
when I needed a hug

Your heart understand
when I needed a friend

Your gentle eyes were stern
when I needed a lesson

Your strength and love
guided me and gave me wings
to help me soar.

~Author Unknown~
Top of Free Mothers Day Poems



One of the most special days of the year to remember is Mother's Day, so remember to send flowers and show your appreciation for the one you love.

Free Mothers Day Poems by Nicholas Gordon

The following free mothers day poems are copyright by Nicholas Gordon but you may use them for any personal or non-commercial purpose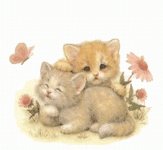 Mommy, I Love You
Mommy, I love you
For all that you do.
I'll kiss you and hug you
'Cause you love me, too.

You feed me and need me
To teach you to play,
So smile 'cause I love you
On this Mother's Day.

Top of Free Mothers Day Poems



I Call You "Ma," Though You Are Not My Mother
I call you "Ma," though you are not my mother,
But more a ma than any ma could be.
I've come to love you more than any other;
You took me in your charge and set me free.
You let me run and kissed me when I fell;
You kept your eyes on me and let me stray.
I learned things hard, which means I learned them well,
And got to know myself along the way.
My hope and faith and pride are all from you.
My roots are in your heart; you are my home.
You will be part of everything I do,
In all my thoughts a wise and lovely poem.
For all our lives we'll have this common ground:
You were my rock when else I would have drowned.

Top of Free Mothers Day Poems



Grandmothers Are Mothers Who Are Grand
Grandmothers are mothers who are grand,
Restoring the sense that our most precious things
Are those that do not change much over time.
No love of childhood is more sublime,
Demanding little, giving on demand,
More inclined than most to grant the wings
On which we fly off to enchanted lands.
Though grandmothers must serve as second mothers,
Helping out with young and restless hearts,
Each has all the patience wisdom brings,
Remembering our passions more than others,
Soothing us with old and well-honed arts.

Top of Free Mothers Day Poems



My Mom
My mom is very sweet and always caring.
She worries about me when I am in school.
She makes sure that I get where I am going
On time so that I don't feel like a fool.
She cares whenever I pick on my younger brother.
She cares whenever he or I get hurt.
She cares whenever I score a goal in soccer.
She cares about the buttons on my shirt.
But best of all, my mom loves all of us
Who live with her, both when we're good and bad.
She makes me happy with a hug and kiss
And holds my hand whenever I am sad.

Top of Free Mothers Day Poems



You Taught Me How to Love You
You taught me how to love you by
The way that you loved me;
And by your unseen sustenance,
To see what you could see.

You gave to me through who you were
The gift of what I am.
Your pride in me is now my pride;
Your faith, my caravan.

Your life does not conclude with death,
Nor will it end with mine,
For all the lives I touch, you touch,
And so on through all time.

Top of Free Mothers Day Poems



To my wife on Mother's Day
To my wife on Mother's Day,
Our habitude and light:
May you be as happy as
You make us with your love.
Winds may blow the world away,
Intent on reaching night.
For us there'll always be a home,
Everywhere you move.

Top of Free Mothers Day Poems




---