HOME
Preschool Homeschooling
Seasonal Themes
Preschool Skills
Preschool Activities
Free Kids Games
Ideas for free kids games, party games, learning games, online kids games, preschool games and more.
Before you find free kids games online...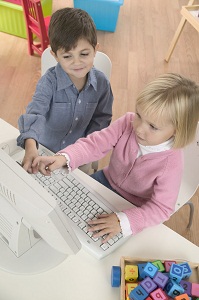 A first time mom of a four year old told me how her son had a seen an electronic game, based on his favorite super-hero at a friend's house and now he wanted it.
Despite the fact that this particular gaming gadget is expensive, she seemed to think that it might be good for him..."for eye-hand co-ordination" she said.
In my head the warning bells started ringing.
Knowing what a struggle it is to limit my children's 'screen time' in front of the pc and to get them to do other healthy activities, the last thing I would want to do is to encourage this mother to get her son started down that slippery slope.
Yes, children do need to learn to use technology and computers are an indispensible part of our adult lives ...but at age 4, this boy needs to be playing in his sandpit, climbing trees and playing catch.
To improve his eye-hand co-ordination and fine motor skills he should rather be building puzzles, threading beads or playing with play dough.
There are a growing number of so-called educational TV shows, electronic games, DVDs or other digital products that supposedly help children's development...but my question is:
How did children develop normally before these gizmos, games and gadgets?
In an article on Media Tips for Babies and Toddlers1, commonsensemedia.org says the following (you could insert 'screen-time' for 'tv' too):
Facts
The American Academy of Pediatrics (AAP) recommends no TV for kids under 2.


In 2009 the Walt Disney Company began offering refunds for Baby Einstein products, based on evidence that the products were not educational .


Studies show that television exposure at ages 1 through 3 is associated with attention problems at age 7.


Childhood development experts agree that playing with your child is one of the most important things you can do.
Every minute spent sitting in front of a TV is a minute when your babies are not exploring the world with all their senses. Research shows that it's interacting with you that builds their brains.
The best preparation for your children involves spending time with them, reading, talking, and exposing them to the world.
Preschool Computer Games Online

Starfall.com
A free website to teach children to read. Perfect for kindergarten, first grade, and second grade. It contains exciting interactive books and phonics games.
My kids just love this site and it has helped to improve their reading too - even though I don't "push" reading for preschoolers!
(Read Don't Start Too Early )



Little Kids Games Online
Ideas for baby games, party games for young children and baby shower games, including reviews of quality online kids' games.
The site owner is also busy mom and webmaster who has grown a family and an online business like me!



Other Kids Games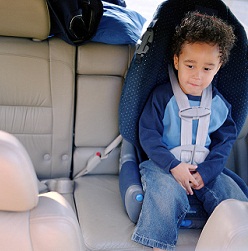 Games and Activities in the Car
Tried and tested learning games and ideas to entertain children and make the most of the time on the road. Suitable for short trips about town, but also long distance car trips.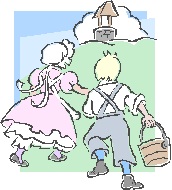 Nursery Rhyme Games, Actions Songs, Tongue Twisters and Rhythm Activities
Playing games with words that rhyme helps to develop phonics skills required for reading. Performing actions to preschool songs develops gross motor skills and rhythm.
A Game a Day?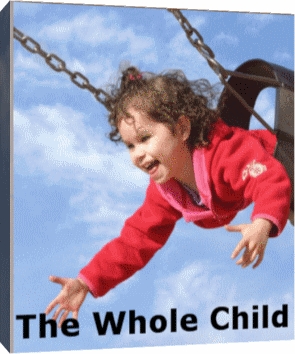 Subscribe today to THE WHOLE CHILD, a FREE newsletter packed with age-appropriate preschool activities and free kids games to stimulate your children in a variety of ways, plus useful tips and info for YOU, delivered regularly to your inbox.
In just a few minutes, doing one of the free kids games a day, you can have fun and interact with your children in a way that will stimulate their all-round growth and development.
When you sign up, you will receive ideas and tips for:


Click on the links above for more information explanations of the importance of these activities, as well as some samples of the kinds of free kids games you can expect in THE WHOLE CHILD e-zine.

You can read Back Issues here.


THE WHOLE CHILD e-zine will be mailed out soon, so sign up for free preschool activities today by completing the form above.


Footnotes:
1. http://www.commonsensemedia.org/advice-for-parents/media-babies-and-toddlers-tips, retrived 29/05/2011
---