HOME
Preschool Homeschooling
Seasonal Themes
Preschool Skills
Preschool Activities
Fall Preschool Nursery Rhymes
Add these fall preschool nursery rhymes with free printable activities to your fall preschool theme.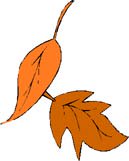 Autumn Leaves (tune of I hear thunder)

Leaves are falling
Leaves are falling


To the ground
To the ground


Look at all the colours
Look at all the colours


Red yellow brown
Red yellow brown



Leaves are Falling printable - leaf rubbing craft activity with autumn preschool poem.






Five Rosy Apples

Five rosy apples by the cottage door,
One tumbled off a twig and then there were four.

Four rosy apples by the cottage door,
The farmer's wife took one and then there were three.

Three rosy apples by the cottage door,
I think I'll have one and then there'll be two.

Two rosy apples hanging in the sun,
You have the big one and that will leave one.

One rosy apple, soon it is gone.
The wind blew it off the branch and now there are none.


Five Rosy Apples printable for apple stamp activity.





I'm a Little Popcorn (tune of I'm a Little Teapot)

I'm a little popcorn in a pot (huddle in a ball)
Heat me up and watch me pop (jump up)
When I am all white I am done
Popping corn is lots of fun (jump around)



Suggested activity: Make popcorn.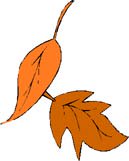 I Had a Little Nut Tree
I had a little nut tree,
Nothing would it bear
But a silver nutmeg
And a golden pear.
The king of Spain's daughter
Came to visit me
And all for the sake
Of my little nut tree.




Top of Fall Preschool Nursery Rhymes



Read this article that highlights the crucial importance of memorization and reading aloud to children.

Teach your kids some of these easy winter preschool songs and verses during your winter preschool theme.



Back to Fall Preschool Theme

Back to Nursery Rhymes
---