HOME
Preschool Homeschooling
Seasonal Themes
Preschool Skills
Preschool Activities
Fall Preschool Crafts
Easy fall preschool crafts to add to a fall preschool theme.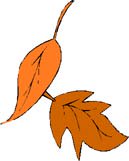 Leaf Rubbing Craft
Use the free printable nursery rhyme sheet provided and decorate it with leaf rubbings. You will need to take a walk outside and collect firm leaves with well-defined veins for best results.

Tree Collage
Create a tree for each season of the year: spring, summer, fall, winter. This activity will also require materials gathered from the environment.

Leaf Craft Mobile
Make a translucent mobile to hang up and enjoy using leaves and twigs plus a few other supplies.

Bird Feeder Craft
Create a bird feeder using peanut butter, bird seed and an empty toilet roll.

Preschool Apple Activity
This craft activity requires apple stamping with paint on a printable nursery rhyme - Five Rosy Apples.

Seed pod and cone mobile
Collect a variety of different seed pods, cones, dried flowers, berry clusters and other interesting items from nature. Make a cross with two twigs and hang them from it using thread.

Pine cone bird feeder
Arrange seeds and tiny bits of fruit, dried fruit and nuts in the layers of an open pine cone. Hang it up where the birds can nibble at it.

Back to Fall Preschool Theme ideas and activities.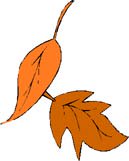 Other Fall Preschool Activities

Fall Songs and Nursery Rhyme Activities
These nursery rhymes include free printables to add to your fall preschool theme.

Use this a "feely box" for a tactile sensory preschool activity.

Recipes for pumpkin fritters, butternut soup and easy apple crumble to warm you up this season!
---