HOME
Preschool Homeschooling
Seasonal Themes
Preschool Skills
Preschool Activities
Evaporation Science Experiments




Easy evaporation science experiments that demonstrate that a liquid can become vapour.



Evaporation is the process in which a liquid is converted to a vapour.

Demonstrate this to your children using the activities below.






Disappearing water
Place a drop of water on the ground in a sunny place and watch it disappear. Ask the children where it goes.
Drying out experiment
You will need
2 small cloths
small plastic bag and tape OR ziploc bag
plate



Method
Soak the two cloths in water and then squeeze them out well.
Place one cloth in the plastic bag and seal it with the tape.
Spread the other cloth on the plate.
Leave both cloths in a warm place until the next day.
Ask your children which cloth they think will dry first.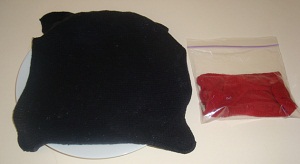 Two cloths, one on a plate and one in a bag
Result
The cloth in the bag stays wet because the water cannot escape into the air.
The water on the cloth on the plate could escape into the air through the process of evaporation and so the cloth dried out.


Variation
Repeat this experiment, but place one cloth in a cool place and the other in sun, wind, by a heater or fan to demonstrate that heat and wind will speed up evaporation.
Talk about what would be the best time of day to water the garden or crops to minimize the effect of evaporation. The best time is the evening or the early morning.
More Evaporation Science Experiments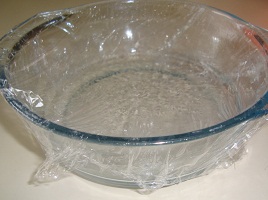 Salt Solution Evaporation Experiment
Let your kids discover more about evaporation with this easy salt solution experiment.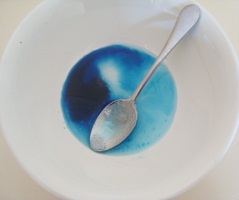 This is fun kids science. Discover how evaporation leaves colourful sugar crystals, as the liquid turns to vapour. You can create rainbow sugar by using different coloured sugar crystals.
Easy Science Experiments for Kids

Soap Bubbles
Soap Experiment
Sugar Tower Absorption Experiment
Capillary Action Experiments
Surface Tension Experiment
---