HOME
Preschool Homeschooling
Seasonal Themes
Preschool Skills
Preschool Activities
Dot-to-dot Math Activity
Reinforce number recognition and counting skills with this dot-to-dot math activity.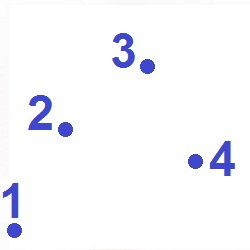 Connecting the dots, also known as dot-to-dot or joining the dots is an activity to reveal a picture by following a sequence of numbered dots or letter.

When lines have been drawn in to connect all the dots, the outline of an image is revealed.

In language the phrase "connect the dots" can be used metaphorically to describe the ability to link one idea with another or to draw conclusions from available information.

This easy preschool math activity can be used to encourage the development of the following math skills:
number recognition - identifying number symbols
numerical order - understanding of the natural arrangement of a sequence of numbers
counting skills - reciting cardinal numbers in the correct order
skip counting - counting by a number other than one e.g. counting by twos, fives, tens etc.
Dot-to-Dot Activity
You will need
paper
pencil or marker
simple colouring picture



Instructions
1.Place a sheet of paper on top of the picture.
2.Mark the outling in dots, not too close together.
3.Number the dots.
4.Help your child to join the dots.


Variation - You do not have to number the dots 1,2,3,4 etc. For older children you could number them differently to give them practice at skip counting or times tables. e.g number them in two's.
Preschool Math Activities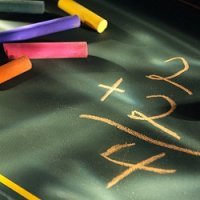 Telling the Time
Skills for Telling the Time
Clock Race Math Activity
Snap-o-clock Math Game
Racing Time Math Activity
Shape
Printable Shape Recognition Activities
Build a House Shapes Math Activity
Measurement
Rain Gauge Activity
Paper Plane Math Activity
Number Recognition
Draw a Face Math Game
Dot-to-dot Math Activity
Bonds and Addition Facts
Spiders Math Activity
Ladybug Math Activities
Snap Math Game
---