HOME
Preschool Homeschooling
Seasonal Themes
Preschool Skills
Preschool Activities
Clock Race Math Activity
Develop skills required for learning to tell the time, using this fun Clock Race math activity.
Learning to tell the time is an abstract notion that children must gradually master.
One of the earliest steps in learning to tell time is learning the numbers 1-12. This easy game will help re-inforce telling the time on the hour.
Using games and physical activity to re-inforce abstract concepts helps children to learn skills in a multi-sensory way. Its also just good-ol' fun, in comparison with workbooks and worksheets, which are so often over-used in the classroom.
Clock Race
You will need
12 sheets of paper
a large space


Instructions
1.Write the numbers 1-12 on the pieces of paper. They should be large enough to be read at a distance.
2.Lay them out in a circle on the floor in the shape of a giant clock-face.
3.Call out times (on the hour only).
4.The children must run and stand on the correct piece of paper.


Variation - Call out activities that you do at different times of the day e.g. lunchtime, bathtime, etc.


Skills - recognizing the numbers 1-12, recognizing positions of numbers on the clock face.

Create a 'learning environment' in your home, where children will develop skills they need in life while having fun! Use this list of educational toys and games for gifts for birthdays.
Preschool Math Activities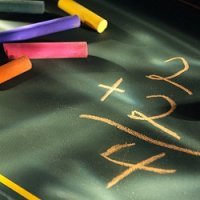 Telling the Time
Skills for Telling the Time
Clock Race Math Activity
Snap-o-clock Math Game
Racing Time Math Activity
Shape
Printable Shape Recognition Activities
Build a House Shapes Math Activity
Measurement
Rain Gauge Activity
Paper Plane Math Activity
Number Recognition
Draw a Face Math Game
Dot-to-dot Math Activity
Bonds and Addition Facts
Spiders Math Activity
Ladybug Math Activities
Snap Math Game
---