Back to School Activities
Ideas for back to school activities. Get inspired or share your own ideas for others to enjoy.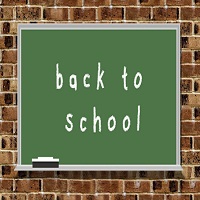 I recently received this email:
"I am opening a new pre-school and would appreciate if you could assist me with a simple craft and a good welcome poem to do with my children on the first day at school. I want them to feel special. I would also like to do a handprint with a good saying that will go with the handprint."



Welcome Back to School Song
1. Make a 'peep tube' from a rolled up poster-size cardboard.
2. Sit the children in a circle, teacher in the centre.
3. The teacher will play peek-a-boo with each child through and around the sides of the tube while singing this simple song to each child: The tune is the same as "I hear thunder" or "Frere Jacques"
Where is ...(child's name)? (peep at child)
Where is ...(child's name)?
Did s/he come?
Did s/he come?
Come to school today?
4. Then teach each child to reply: "Here I am, Here I am and How do you do," and they shake hands with you as they say it or sing it.
Some will be shy, so maybe they should all reply together on behalf of the child whose turn it is. We used to do this in our kiddies' Sunday school class at church and after they got over their shyness, the kids loved it. They even took turns being the 'teacher'.

Top of Back to School Activities


Make Handprint Poems
Here are some handprint poems to commemorate this special day: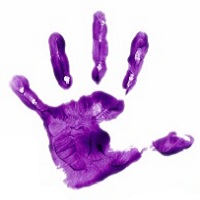 This is the hand
You used to hold
When I was only
__ years old.


Here is my hand
So tiny, so small
to hang somewhere
upon your wall.





Free Printable Bookmark
This free printable bookmark free printable bookmark , inscribed with an inspirational educational poem will make a special gift for both parents and teachers.

Weekly, alphabet-based, literature-rich lesson plans, including nursery rhymes, reviews of over 100 quality stories to read, alphabet craft activities, writing worksheets and more. Ideal for the home or the classroom.
Click on the link above for more information or to purchase and download your copy instantly!
Share Your Back to School Activities
Do you have good back to school activities to share?

Back to the classroom or back to homeschooling - it doesn't matter which.

If you can, upload a photo (or a few - its easy!) and describe what you did. Tell us what one needs and how to go about it in about 250 words or more.
---