HOME
Preschool Homeschooling
Seasonal Themes
Preschool Skills
Preschool Activities
Activities for Auditory Perception




Auditory perception refers to the ability of the brain to interpret and create a clear impression of sounds.



Good auditory skills enable children to distinguish between different pitches, volumes, rhythms and sources of sounds and words, which has amongst others, significant benefits for learning reading.

Auditory perception includes:
auditory closure - the ability to complete indistinct or inaudible words to create a clear auditory image
auditory conceptualising - the ability to interpret and form a clear impression of a sound or combination of sounds
auditory discrimination - the ability to interpret information relating to the differences between sounds, which facilitates understanding spoken words and spelling skills
auditory localization - the ability to determine the source of a sound using only the sense of hearing
auditory memory - the ability to store and later recall the impression perceived by the ears
auditory sequential memory - the ability to store a series of information in the order it was heard and later recall it, to facilitate following instructions and memorisation of rhymes, songs etc.
Developing Auditory Perception

The Benefits of Nursery Rhymes

Find out why reciting nursery rhymes offers children opportunities to practice auditory perception and learn key skills for effective communication and success in adult life.

Also read why

memorization

is an essential

Preschool Language Activity

.

The object of these auditory perception activities, is to help your child develop each area to her unique potential, not to over-stimulate or try and develop super-babies!


The following are suggestions of activities you can do with your child to develop auditory perception. They are aimed at 3-5 year olds, but since this is a wide range, you should adapt them according to your child's proficiency.


1. Let your children listen to a wide range of different types of music and develop music appreciation.

2. Play and sing action songs and rhymes.

3. Talk to your child and let her talk back to you in different intensities of voice: softer, louder and with different intonations

4. Teach your child the sounds associated with familiar animals and objects e.g a clock ticks, a sheep says b-a-a etc

5. Blindfold your child outside. Then call to her from different positions nearby and let her turn towards you.

6. Read or tell your child a story and ask afterwards ask her a few pertinent questions about the story.

7. Speak or sing in a high pitched voice and then a low pitched voice and ask your child to imitate you.

8. Play musical statues with your children. Play music and dance. When you stop the music they must stand dead still.

9. Clap a rhythm and ask your child to imitate it. Repeat with your backs to each other so that she cannot see you clap.

Read about two essential ingredients for college success that you can start developing at preschool level, using auditory skills - reading aloud and memorization.
Subscribe today ...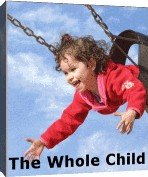 Subscribe today to
THE WHOLE CHILD
, a free e-zine packed with age-appropriate preschool activities to stimulate your children in a variety of ways, plus useful tips and info for YOU, delivered regularly to your inbox.
In just a few minutes, doing one easy activity a day, you can have fun and interact your children in a way that will stimulate their all-round growth and development.


When you sign up, you will receive ideas and tips for:


Click on the links above for more information describing and explaining the importance of these activities, as well as some samples of the kinds of free preschool activities you can expect in THE WHOLE CHILD e-zine.

You can read Back Issues here.


THE WHOLE CHILD e-zine will be mailed out soon, so sign up for free preschool activities today by completing the form above.


---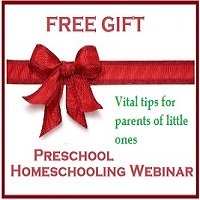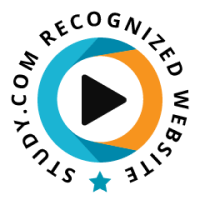 Less than $1 per week
Shirley's gentle, age-appropriate preschool programme gives you
alphabet-based activities
each week, alphabet crafts, alphabetized nursery rhymes, number and counting activities, as well as a list of recommended,
quality children's stories
to read aloud together as you and your children adventure through the alphabet, one letter per week.
All the hard work and planning is done for you - for less than $1 per week, you just open up the book and start the A-B-C fun!
Click here for more details:


Discover two key ingredients for college success.
Research shows that these two easy-to-implement preschool activities can make your child successful and influential in later life.