HOME
Preschool Homeschooling
Seasonal Themes
Preschool Skills
Preschool Activities
Free African Animals Alphabet Coloring Pages
Use this free printable A-Z African animals alphabet coloring book to re-inforce the learning of the letters of the alphabet.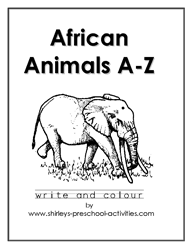 African Animals A-Z includes over 40 pages of animal alphabet coloring pages to write and colour. (samples below)
It is ideal for any parent or teacher wanting to reinforce the learning of the letters of the alphabet, while at the same time broadening children's knowledge of animals and African wildlife.
The upper and lower case letters of the alphabet letters are clearly depicted at the top of each page, plus the name of each animal below.
Underneath each animal's name are writing lines where children can copy the word or simply write their own name for practice if they are beginners.



The African animals alphabet coloring book is also the perfect accompaniment to go along with the ABC Fun & 1-2-3 preschool lessons that take you through the alphabet, one letter per week, including crafts, nursery rhymes, stories, couting and more.






Below are two sample animal alphabet coloring pages. Scroll down for an index: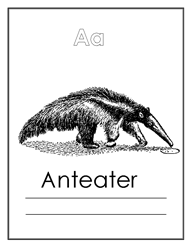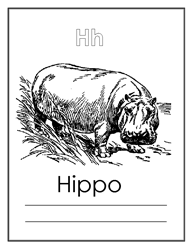 This colouring book could easily cost you $3 but its free.
In lieu of payment, please consider making a minimum donation of $3 or R20 to a ministry I support that cares for AIDS babies and orphans in South Africa TLC Ministries (The Love of Christ)
Direct donations to their South African Account:
Nedbank
Account Number: 1385039027
Branch: The Glen
Branch Code: 138537
International Sort Code (ABA code/Swift code): NEDSZAJJ
British Donations:
Lloyds of London
The Love of Christ Ministries
Branch: Gentleman's Walk - Norwich
Branch Code: 30-96-17
Account Number: 03040785

Alternatively, you can mail a check to:
TLC Ministries
P. O. Box 990468
Kibler Park
2053
SOUTH AFRICA (be sure to write out the words "SOUTH AFRICA")
Click on the image below to download your free printable coloring book.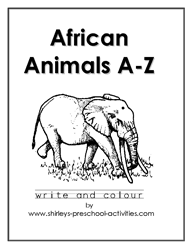 Index of free printable African animals alphabet coloring pages:
A
Aardvark
Anteater
Armadillo
M
Meerkat
B
Buffalo
Badger
N
Nyala
C
Cheetah
Coelecanth
Cat
O
Ostrich
Octopus
D
Dolphin
Wild dog
P
Porcupine
Petrels
E
Elephant
Eland
Q
Quagga
F
Flamingo

R
Rhino
G
Giraffe
Genet
Gemsbok
S
Sable
Seal
H
Hippo
Hyena
T
Tortoise
I
Impala

U
Gnu
J
Jackal
V
Vulture
K
Kudu
W
Wildebeest
Whale
Weaver

L
Leopard
Lion
X
Lynx

Y
Yellow Mongoose

Z
Zebra
More Free Printable Coloring Pages
These is a list of free printable bible coloring pictures to accompany children's Bible stories and children's Bible lessons.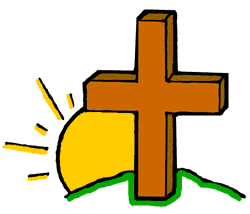 Printable Easter Coloring Pages
This set of coloring pages tells the Biblical story of Jesus' crucifixion and resurrection. Use them along with your other
Christian Easter Activities
Free Printable Preschool Worksheets

Free Printable Preschool Worksheets
This page lists various printable alphabet pages, writing patterns, numbers, printable math activities, coloring pages, Bible memory verses and more!


---