Thank You for Signing Up
You have successfully subscribed to Prepared to Cook a free menu planner with shopping lists.
Prepared to Cook is a FREE menu planner.
You will receive an email once a week giving you access to the weekly menu plans. Should you miss any, please first check your spam filter.
I trust you will enjoy the new ideas.
Did You Know?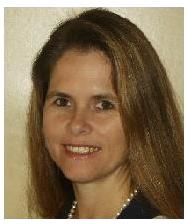 I created this website because I wanted to share my passion for stimulating children.

Did you know that YOU can beat the downturn in the economy and earn additional income by creating a website about something that you know and love?

You don't even have to have a product to sell, just information can work too!

I knew nothing about earning on the Net or site building when I began, but I bought a package that guided me through the milestones, one baby step at a time.

It is ideal for people that are beginners in the realm of online business, but for those that have some technical savvy, its awesome too! The tools are amazing.

Even if you don't have a clue what you'd create your site about at the moment, Site Build It! has a brainstorming tool to help you choose a niche -

As they say, "We all know something about something".

Read more about Site Build It!

Case Studies

Find out more About Shirley and how this website came to be!


I hope that you will add this site to your favourites, return to visit often and follow my updates.


---